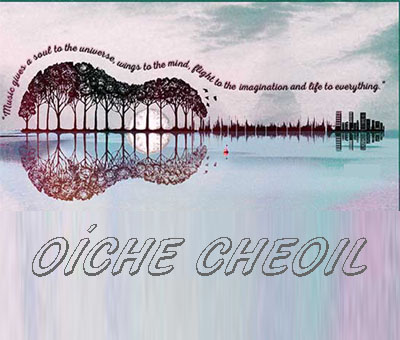 The Oíche Cheoil (evening of music) is an annual event held in the Senior School.  This year it took place on Wednesday 7th December. This event is one of my favourite events of the year because it showcases some of the musical talent of St. Colmcille's pupils. The talent is phenomenal.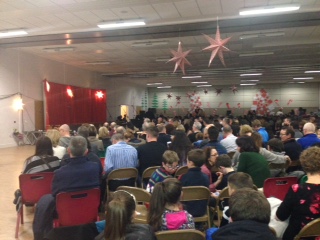 Mr Maguire and Mr Kearney or "Ant & Dec" as Ms Corcoran referred to them were our fabulous hosts for the evening.  Mr. Connelly who usually hosts this event was unable to attend but he did ring Ms Corcoran earlier to wish everyone well and for everyone to "enjoy their musical adventure".  What an adventure it was!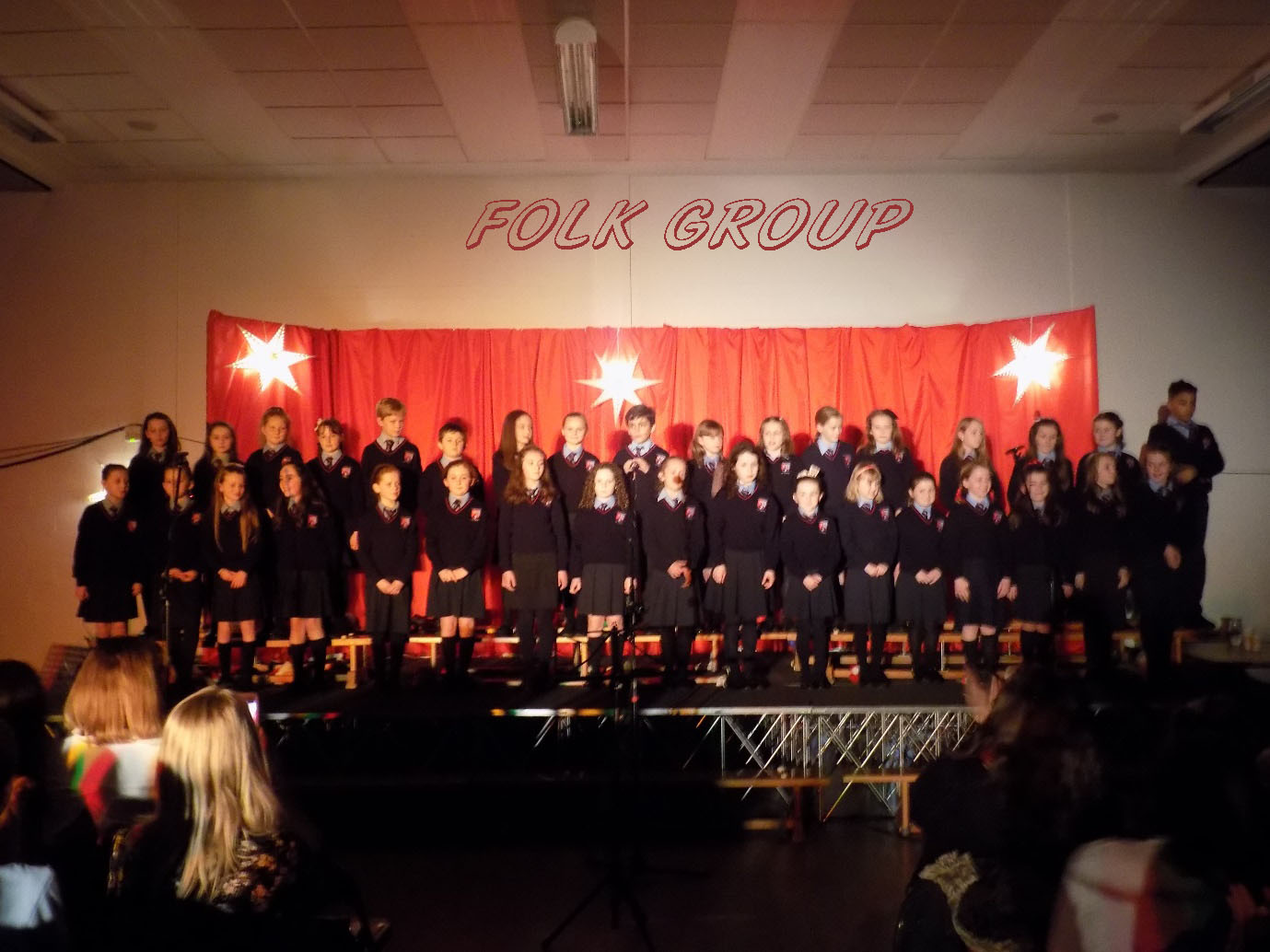 This year we were entertained by the Senior School Choir, The Folk Group, The Boys Choral Group, Scoil Rock, Grúpa Cheoil and Tin Whistlers and last but not least the Drama Group.  This truly was a fantastic night. The performers did themselves proud, for what was really a superb and memorable show. They were all amazing, so confident and each one of them looked like they were really enjoying themselves. The amount of work and practice they put in was evident in their flawless performances.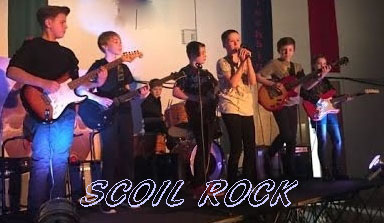 I  would like to give a special mention to all the senior school teachers and SNAs that were there on the night to support their pupils and colleagues.
In particular I must mention Ms Minogue & Ms Murphy they led the folk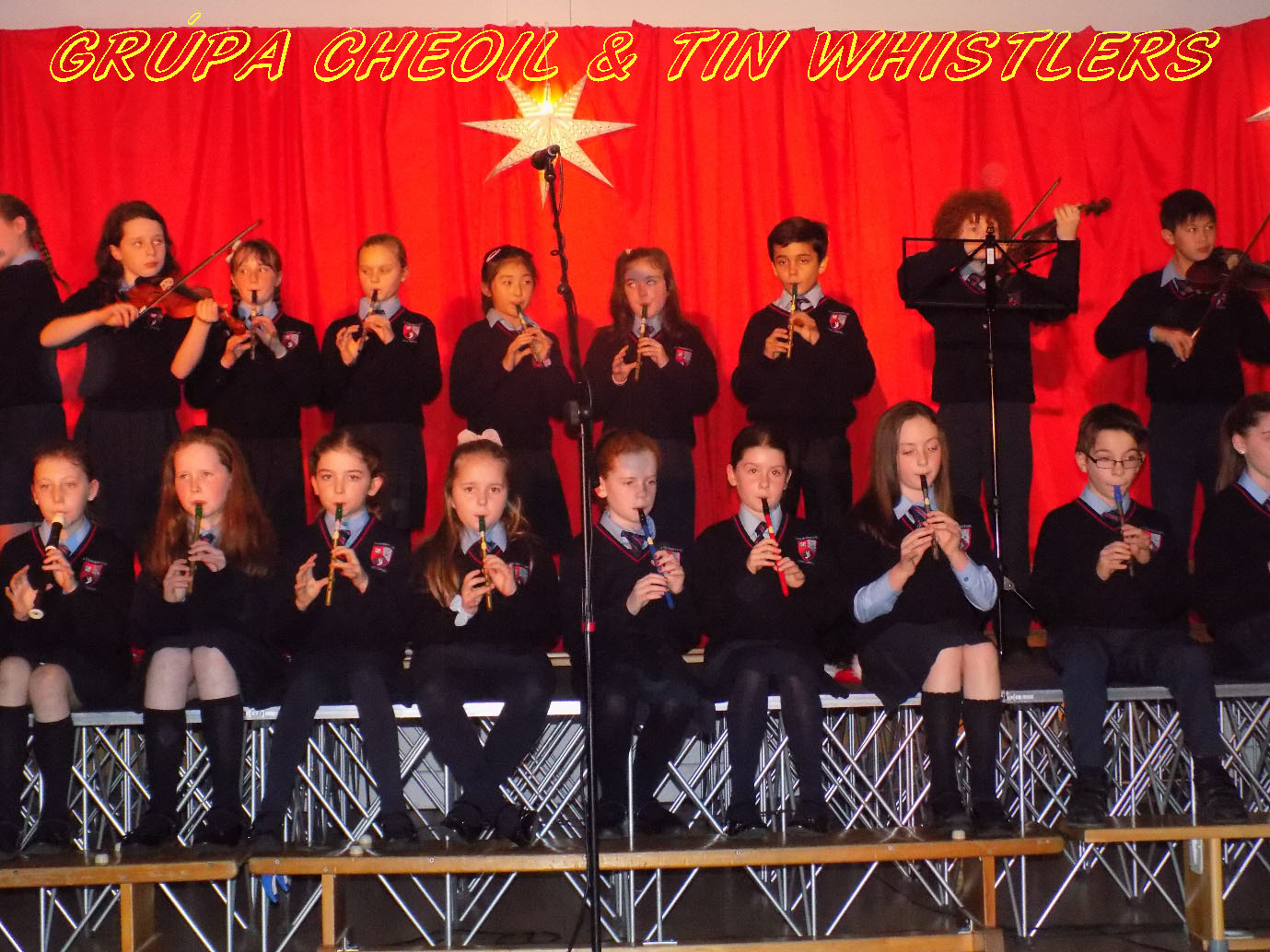 group, Ms Synnott, Ms Naughton & Ms. O'Brien led the Senior School Choir, Ms Neville, Ms, Woods, Ms Dunphy & Ms Kirwan look after the Grúpa Cheoil and Tin Whistlers, Mr Casey looks after Scoil Rock, Ms Keyes led the Boys Choral Group, Ms Fahey directed the drama group and Ms. Ruth Kelly accompanied the choirs on the piano.  Mr Boyle (snr school) accompanied the Senior School Choir on the guitar.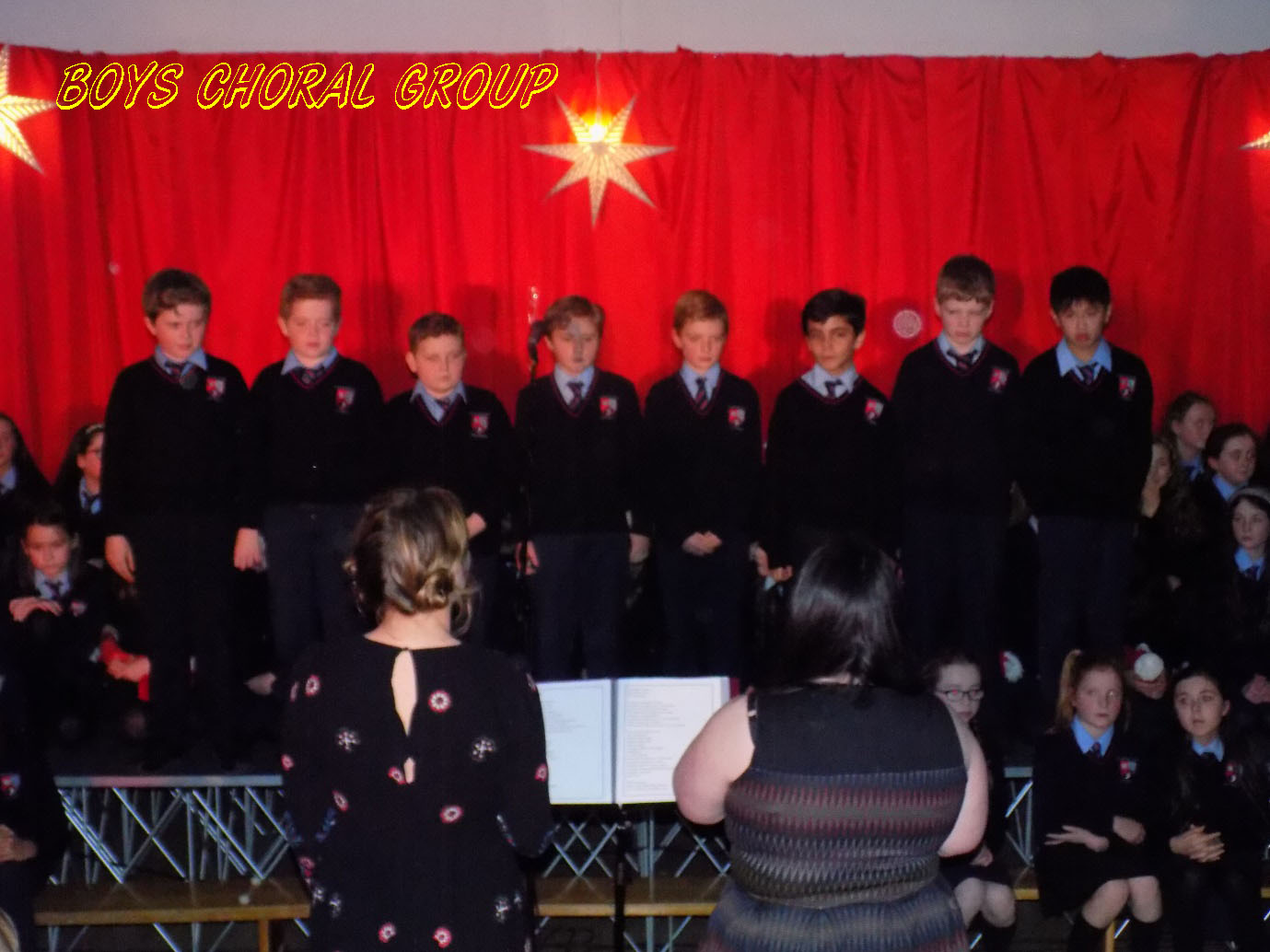 At the end of the night Ms Corcoran stood up and said a few words and thanked everyone for their support.  It really is a fantastic night and I would urge everyone to try to attend at least one Oíche Cheoil, I guarantee you won't be disappointed!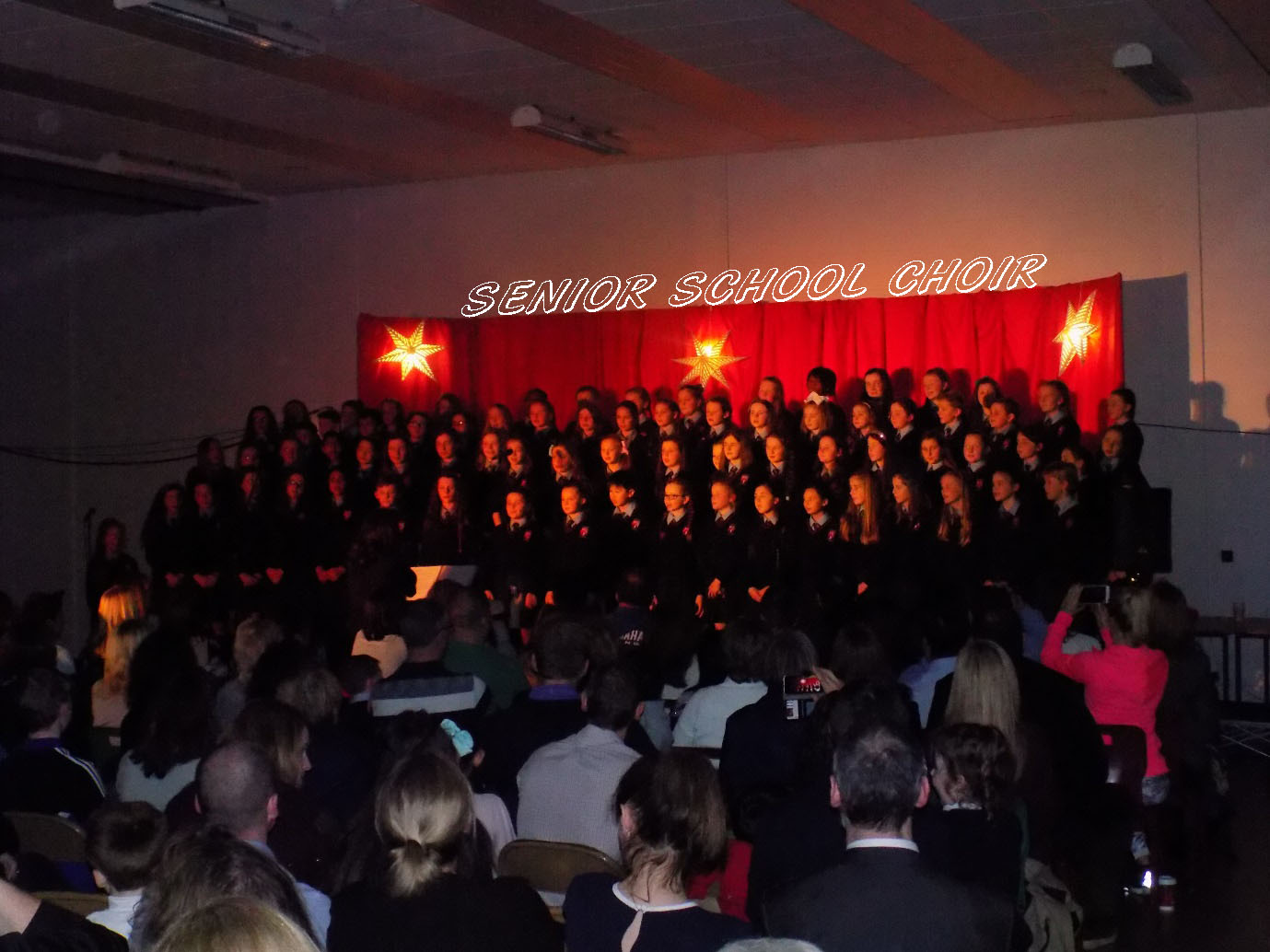 I will leave you with one of the songs Scoil Rock performed on the night – Sweet Home Alabama – ENJOY