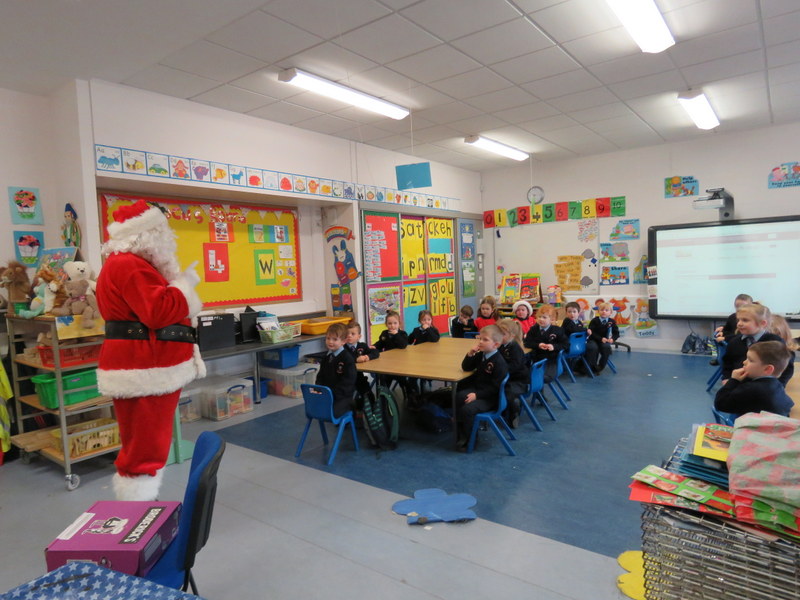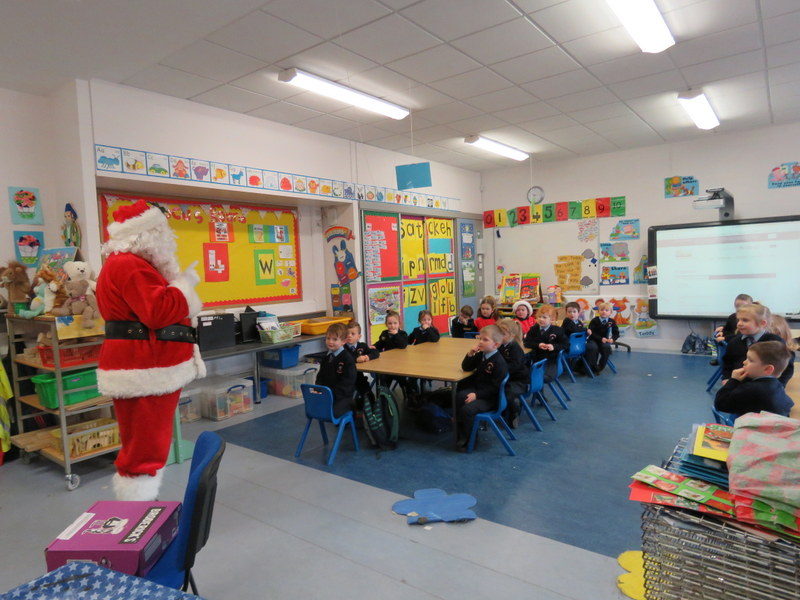 Santa made his annual visit to St Colmcille's on Wednesday.   As always it was a day full of laughter, song and so much cuteness!  This year we went to every class in the Junior & Senior school, 57 classes in total.  Every class had a few questions and sang a song. They were all fantastic and really got us into the Christmas Spirit.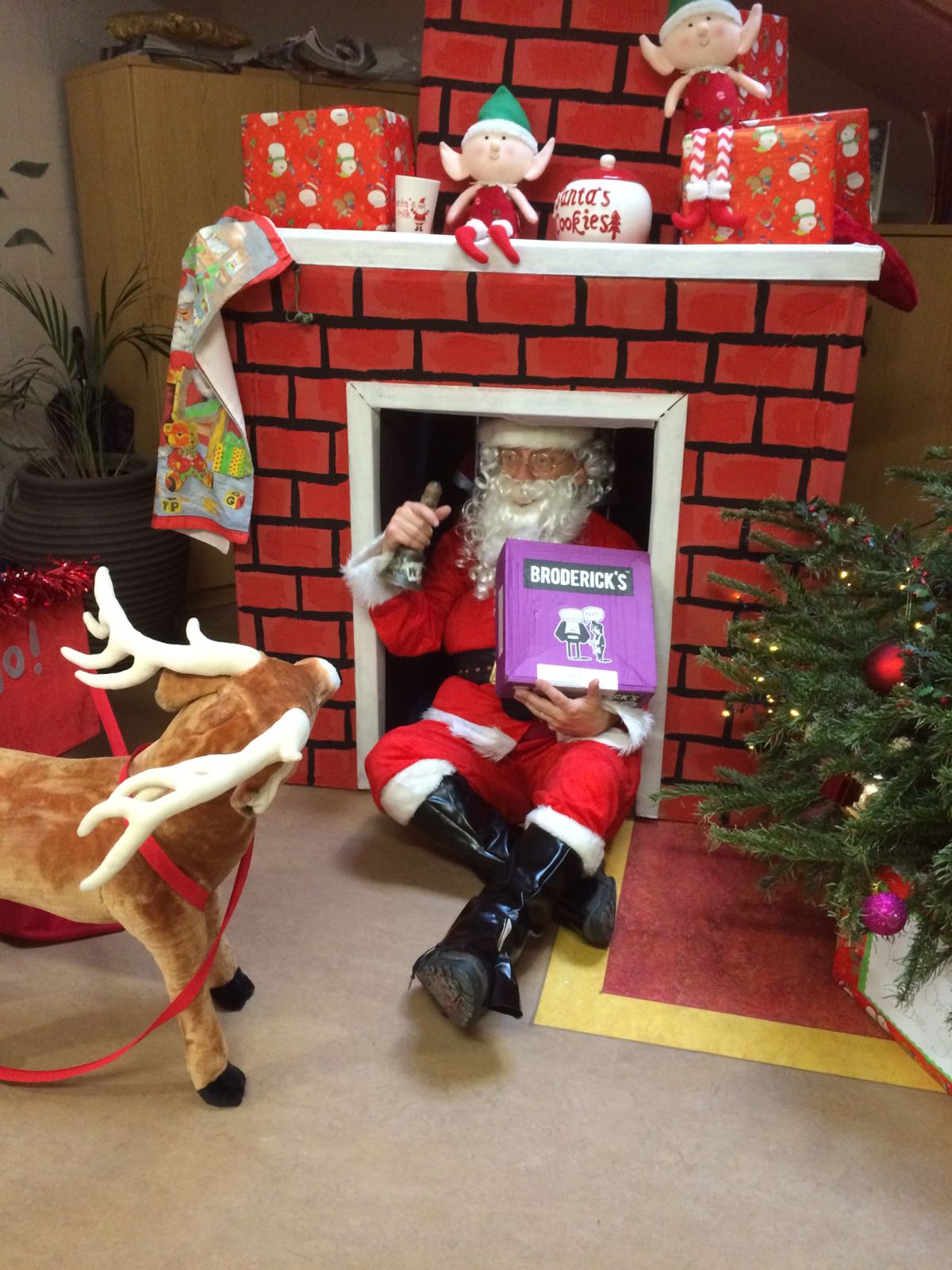 There was one junior infant that nearly fell off his seat trying to get our attention.
"Please, please Santa I have a question for you.  Santa, you won't give my brother ashes, he wasn't being bold, he was just messing. Please don't give him ashes."  His little face just staring up at Santa, so adorable!!!!!
As always we did have some questions that had us breaking into a cold sweat as sheer panic set in. We had 25+ pair of eyes staring at us, each of them had that look on their faces, we know the answers but the question is do you!  I'll tell you, it is NOT for the faint hearted!!!!   When it comes to  Santa Trivia, they show us no mercy. One asked how did you get here, we said by sleigh.  He looked us up and down and said I don't think so, Santa only uses his sleigh on Christmas Eve, so how did you get here?" Very hesitantly I responded "magic elf dust".  Thankfully he accepted that answer, because that's all I had!
One child was saying he asked for something that was no longer in the shops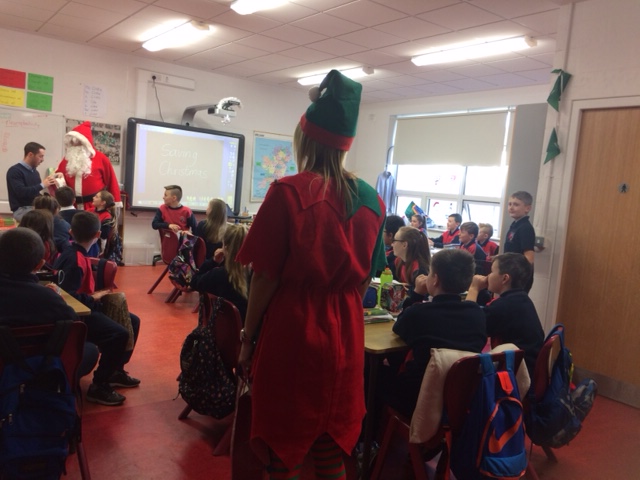 and it was a toy from years ago and he really needed to know if Santa was still making them.  So Santa had to tell him he may not be, he would have to check it out with his Head Elf and if he wasn't making it any more he would give him something else which would be just as good.  Another child was asking for a toy that he forgot to write down in his letter, but he really wanted it. Santa told him he would do his best to remember it but if he forgot to bring it to make sure he puts it in next years letter.  Another wanted to know why Santa had a square tummy?  There really was no answer to that!   The kids are great, they don't miss a trick.  We managed to answer every question, granted some of our answers may have been a little bit vague but they accepted them none the less.
It was a fantastic day and I will leave you with some of the pictures taken that day.
From all the P.A. Merry Christmas and see you all in 2017!